Festive Menu 2017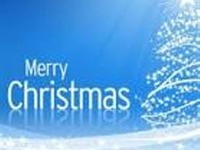 Festive Menu 2017
STARTERS
Spiced Roast Parsnip and Chestnut Soup (V)
Garnished with croutons and served with crusty bread and buter

Hog Roast Pate
Roast pork pate with an apple and cinnamon chutney.
Served with toast and buter.

Red Leicester & Caramelised Red Onion Twice Bake Soufés (V)
Served with a salad garnish

MAINS

Roast Saddle of Shropshire Turkey
Hand carved by our chefs, served with sage and onion stufng, pigs in blankets and
cranberry sauce.

Traditonal Roast Beef
Classically served with a Yorkshire Pudding, roast potatoes and seasonal vegetables.

Salmon with Basil Hollandaise
A salmon fllet with a classic butery sauce flavoured with lemon and basil.

Buternut, Emmental & Quinoa Roulade (V)
Served with seasonal veg.

Slow Cooked Lamb Shank in Shrewsbury Sauce
Served on Butery Mash
.

DESSERTS
Christmas Pudding
Served with brandy sauce.
Chocolate Fudge cake
A rich triple chocolate fudge cake served with ice cream.
Whole Orange Sorbet
A refreshing sorbet served inside a real orange

THREE COURSES £17.95
TWO COURSES £14.95
ONE COURSE £10.95